Trent Port Marina is proud to offer secure, outdoor, off-site storage.
Store Your Boat
at Trent Port Marina
The storage facility is equipped with two unique security gates, multiple security cameras and barbed wire fencing. Trent Port Marina's storage facility is ideally suited to trailerable boats, under road height restrictions of 14'7", that are looking for a feasible, local storage option. Contact information can be provided for other services at your request (winterizing, shrink wrapping, hauling, etc.).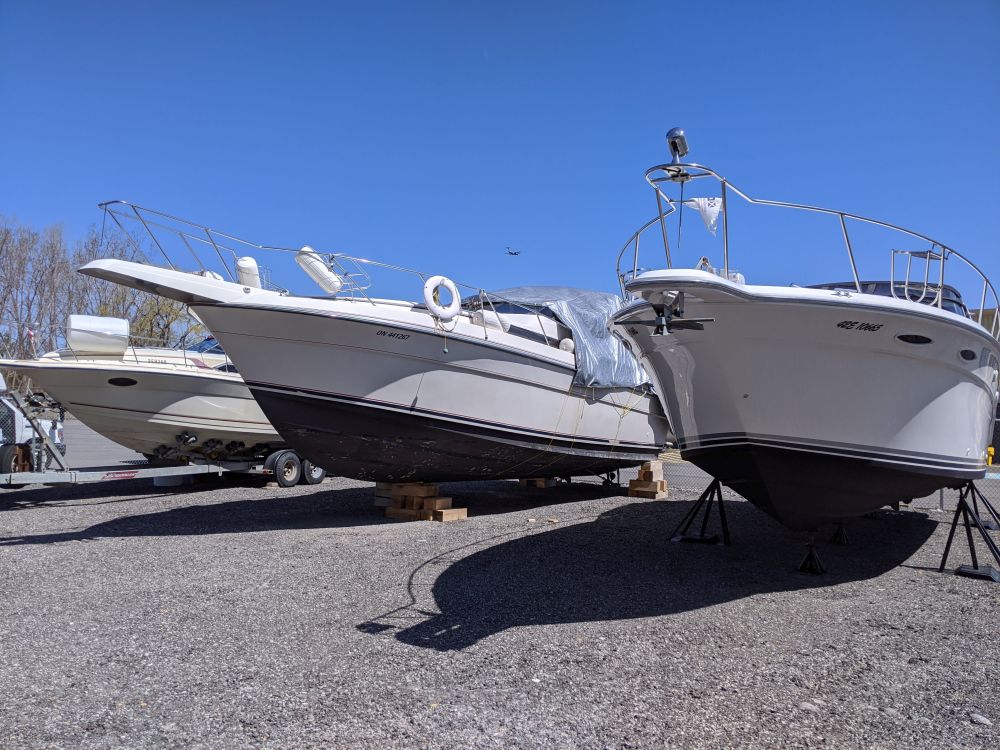 Need a secure location to store your vehicle and trailer while you enjoy your adventure on the Trent-Severn Waterway, Lake Ontario or the 1000 Islands? Trent Port Marina's off-site storage yard is your solution. Need somewhere to store your trailer for a few days or the whole boating season? Trent Port Marina's secure off-site storage yard can help with that too.*
ALL RATES SUBJECT TO HST
* Yard access by arrangement during business hours seven days per week during boating season.
Want to keep your driveway and yard clear this winter? Trent Port Marina has an inexpensive solution to your boat storage needs. Simply park your boat on its trailer in our secure off-site storage yard, cover it with a tarp and forget about it until the next boating season.
The yard can also accommodate larger boats with haul-out, transportation, blocking and shrink-wrapping when independently arranged by the owner.
2022/2023 Winter Storage Rates – $15 per foot of length overall including trailer and overhangs, plus HST.
If you are looking for secure, outdoor, off-site storage then please take the time to read our Storage Agreement by downloading the Agreement by clicking the button below.