Looking for a new seasonal boating home? Look no further; Trent Port Marina is ideally situated less than 5 minutes from Highway 401 between Toronto and Ottawa.
On the water, you have access to the Bay of Quinte, Trent-Severn Waterway, Murray Canal and more within a kilometre of your home port! Trent Port Marina's state-of-the-art, environmentally conscious facility, docks, and staff will check off all the must haves for your summer getaway spot. Located about a 7-minute walk from downtown and right across the street from a grocer. Shopping, dining, banking and more are right at your fingertips. You'll be next door to weekly musical performances, exclusive boater events and a whole lot of other amazing annual events in downtown Quinte West!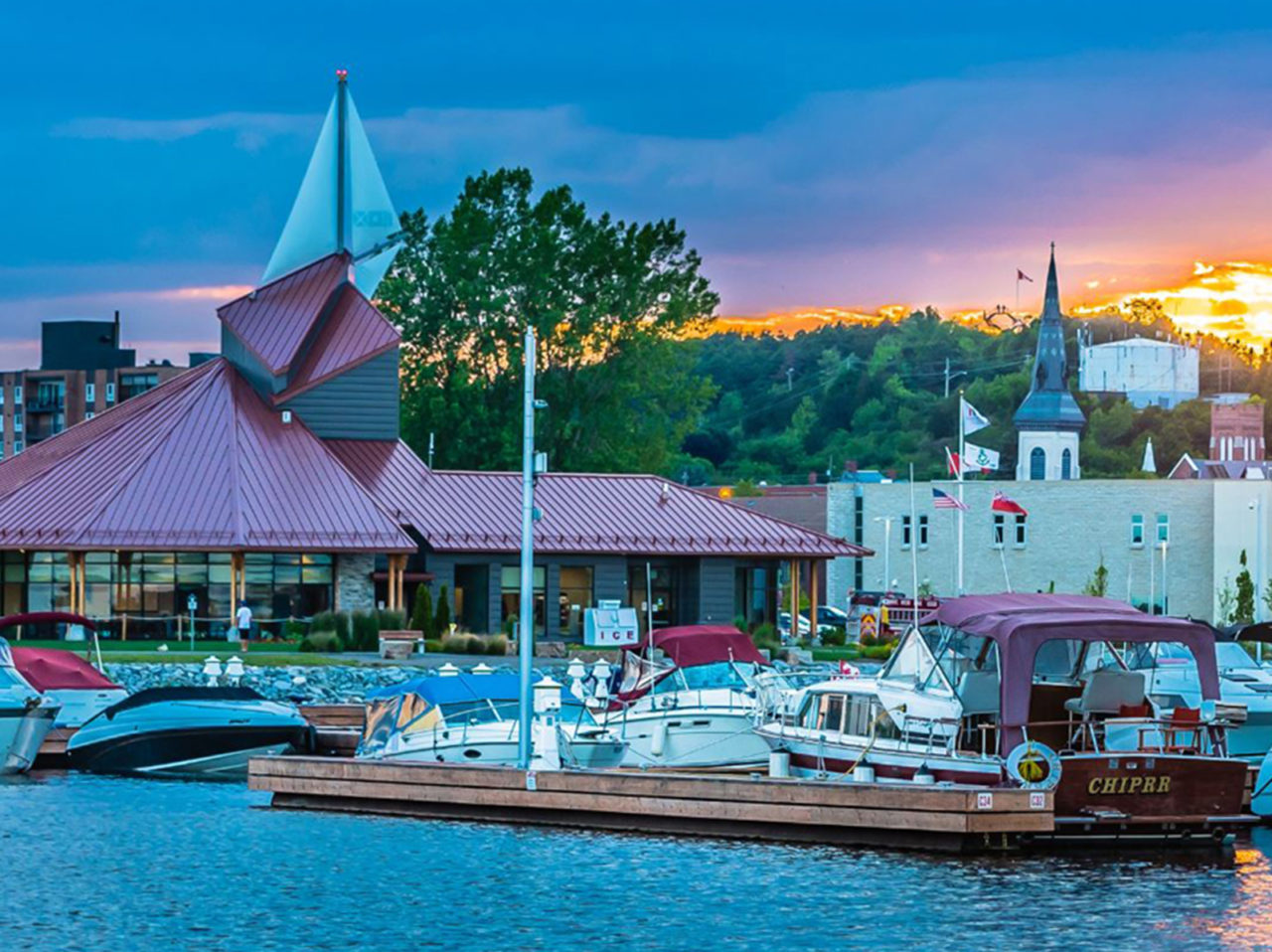 Incentive Pricing for 2024 
Pay a non-refundable $400 deposit by Oct. 31, 2023, and pay the balance in full by March 31, 2023, to lock in existing 2023 seasonal moorage rates, as shown below. Reserve your slip at the marina or over the phone at 613-392-2841, ext. 7100. Please note that current slip assignments will be reserved ONLY UNTIL Dec. 30. Returning boaters must pay their deposit before Dec. 30 to reserve their current slip for 2023.
per foot of length overall
per foot of length overall
If you are looking for a secure seasonal or transient slip for your boat then please take the time to read our Slip Policies by clicking on the Read Policies button below.