Trent Port Marina is pleased to offer secure serviced slips for boats up to 100 feet in length.
Trent Port Marina offers more than just secure seasonal and transient slips for your boat. It offers 30 amp, dual-30 amp or 50 amp power, potable water and complimentary high-speed Wi-Fi at every slip. Its high-end shower pods and complimentary laundry facilities are the talk of Lake Ontario, but it's the warm and welcoming community of boaters and staff that makes it somewhere you won't want to leave.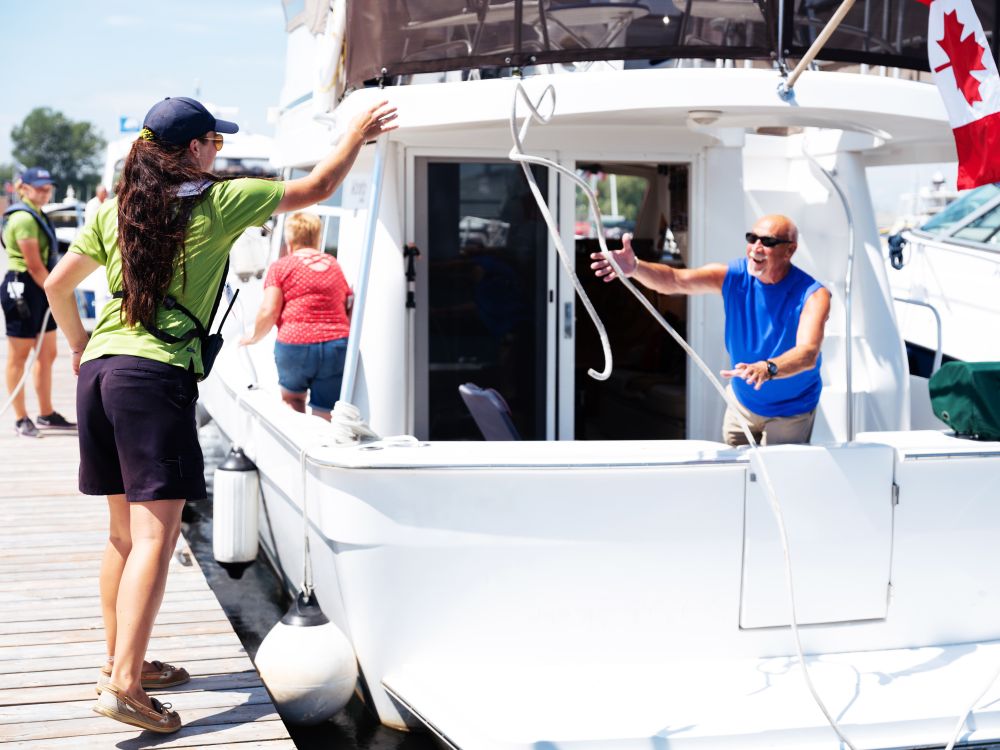 Enjoy the Following at Trent Port Marina
View Our Interactive Slip Map
Our interactive slip map is regularly updated. You can view it here. 
Looking for a seasonal boating home? Look no further. Trent Port Marina is ideally located less than 5 minutes from Hwy 401 between Toronto and Ottawa. Reserve your slip here.
Trent Port Marina is a perfect stop-over point for transient boaters, ideally located on the Bay of Quinte at the mouth of the Trent-Severn Waterway with easy access to Lake Ontario, the 1000 Islands and the Rideau Canal. Reserve your slip here.
Owners using Trent Port Marina facilities do so at all times subject to these Rules which form part of Trent Port Marina's Municipal Moorage Agreement.
If you are looking for a secure seasonal or transient slip for your boat then please take the time to read our Slip Policies by clicking on the Read Policies button below.