Trent Port Marina is pleased to offer a variety of services dockside and at its fuel station located just north of the Marina at the mouth of the Trent River.
Call ahead on VHF Channel 68 when arriving or leaving Trent Port Marina and our friendly staff will be pleased to meet you on the dock to assist with your lines during business hours.  Have any questions about local waterways or what there is to do in and around Quinte West? Don't hesitate to ask and we'll do our best to assist you.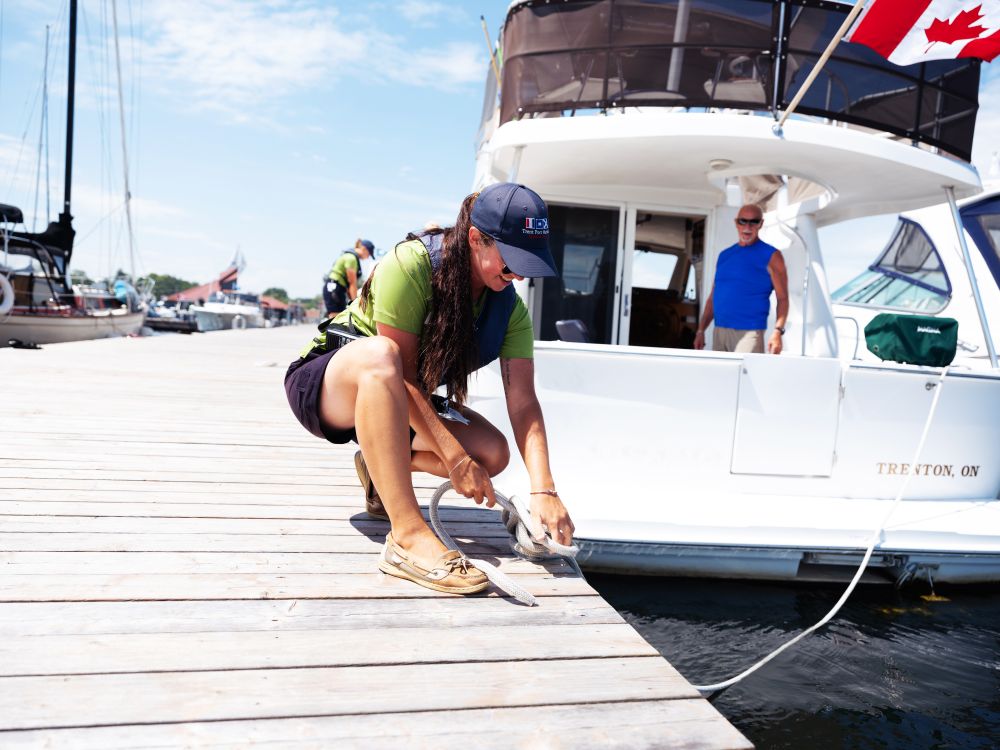 Trent Port Marina's fuel station is around the corner from the Marina, right at the mouth of the Trent River. It was completely refurbished in 2021 with brand new above-ground fuel tanks, gas and diesel dispensers and modern pump-out equipment. Our friendly staff will be happy to assist you with all your fuel and pump-out needs during business hours. Call ahead on VHF Channel 68 or 613-392-2841 x7100 and we'll make sure someone is there to meet you upon arrival.
FUEL STATION HOURS – Trent Port Marina's fuel station is open from 8:45 am to 6:30 pm Friday and Saturday and 8:45 am to 5:30 pm Sunday through Thursday.
Trent Port Marina is a designated Canada Border Services Agency Telephone Reporting Site. If Trent Port Marina is your first port of entry, simply call CBSA at 1-888-226-7277 to report your arrival in Canada. You can call from your cell phone on your boat or from the Marina office. Only the Captain can leave the boat until it has been fully cleared into Canada. Make sure you have all official documentation on hand when calling.
Masting Services are available via local contractors.
Please contact the marina office for more information.